Home Worship
"A caring Christian Family Where We Grow Together"
Let your Light Shine - Matthew 5 v 16
This page includes a number of age specific resources that can be used at home during the Covid-19 outbreak.
Bible story
Open the Bible at Acts 2.1-21: The Church welcomes the Holy Spirit.
Holy Spirit, you are welcome.
Come among us like a wind,
like a fire, like a dove.
Come gently or come boldly.
We are waiting for you.
Amen.
You could sing or listen to Together by Same Boat Music to prepare you for worship today.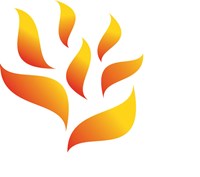 With the sound of a whirlwind it came, rushing into the house where the followers of Jesus were gathered. There was a commotion and flames as the Holy Spirit came, resting on each of the disciples like a tongue of fire.
As it whooshed into the room, the Spirit filled them all with foreign languages, and the disciples spoke in words they didn't understand. Inspired, and with words gushing out of them, they went out into the streets.
It was the festival of Pentecost and Jerusalem was full of Jews from all over the world. When the disciples came out into the street, the crowds heard them speaking the message of Jesus in their own languages. They were amazed. 'How can this be?' they asked. 'All the followers of Jesus are from Galilee, but we can hear their message loud and clear in words we understand.'
Not everyone was impressed, though. Some listeners sneered, 'These people are drunk.' Peter, still filled to overflowing with the Spirit's power, stood up in front of all the people.
'We are not drunk,' he said. 'It's only nine in the morning. No, you are seeing and hearing what the prophet Joel spoke about in the Old Testament.'
Peter continued: 'Joel said, "God will pour his Spirit on all people; children will prophesy and adults will see holy visions. The Spirit is for everyone, men, women and children; there will be signs in heaven and on earth, and these will be the last days. Everyone who calls on the Lord's name shall be saved."'
Like a fiery whirlwind it came, and the Spirit breathed new life into the followers of Jesus.
Glossary
Pentecost: a Jewish harvest festival.
Faith at Home – Week 3 Love
Click on the below link for this week's Faith at Home resources. There is also a downloadable file with activities.
Please click on the heartsmart logo to be directed to their website for resources.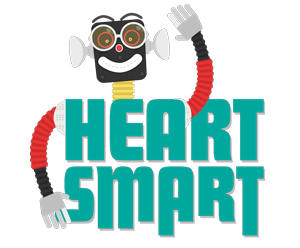 Files to Download
Update Required
To play the media you will need to either update your browser to a recent version or update your
Flash plugin
.