Reception
Home learning week commencing 30/3/2020
Please remember, I know that this is a stressful time for everyone and that includes children so please do not worry if they are reluctant to join in and want to play with their toys instead- they are still learning! Also please don't feel overwhelmed by the resources available on here. I want you to have suggestions of things to do if you wish to, but they are by no means compulsory!
Maths
White rose have a selection of activities based around the book 'We're Going on an Egg Hunt' By Martha Mumford. If you don't have a copy of the book the activities can be completed without it or you can use the below link for a YouTube clip retelling the story. The maths resources are named White Rose Easter Maths.
https://www.youtube.com/watch?v=VIxOrCXHLi8
Phonics
Watch the tricky word song https://www.youtube.com/watch?v=TvMyssfAUx0&t=2s
Can you write a sentence for each of the tricky red words; I of the my to no me
Ask a grown up to write down some of the set 2 sounds (if you don't have the flashcards) and hide them round the house then go on a sound hunt.
Reading
Daily reading is important to continue to support all the phonics work they have learnt so far so please try and continue this maybe try reading in different rooms of the house!
Rainbow challenges
I have also created some rainbow challenges that link into the different areas of the curriculum.
Lastly remember to have fun!
Keep in touch via the email: Closurewarmingham@rcsat.cheshire.sch.uk
Thinking of you
Mrs Allen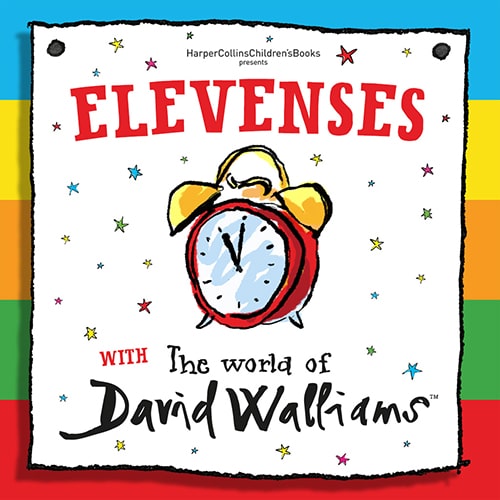 David Walliams is releasing an audio story from The World's Worst Children every day for the next 30 days.Head to bit.ly/AudioElevenses each day for the latest story.
Purple Mash
Please use the Purple Mash Login that is enclosed in the green home/school communication book to access Purple Mash.
You may need to search for Warmingham School where you will be prompted to enter your child's details to sign in. From there you can click onto minimash to access activities for Reception Class. There will also be a variety of tasks set that will go live from Friday 20th March and will be marked online- they can be found on the 2Do tab on the top left of the website. However, there is no rush to complete them all at once.
Maths
There is a file named 'EYFS creative at home resources from First4Maths. These are fun activities that will support children's mathematical knowledge and understanding.
Writing
There is a file named 'writing tasks for Reception Class' which contains a variety of different activities for children to undertake over the weeks to support their writing skills.
Reading
Reading is an important part of children's learning. Please try and read daily with your child. Short bursts are best at this young age. Sharing books and providing them with opportunities to listen to stories will further ignite their love of books. There is also a range of online books from Oxford Owl. I have subscribed so if you follow the link below and go to the 'My class login' tab top right on the page and enter our class login details which I have sent out by text.
https://www.oxfordowl.co.uk/?selLanguage=en&mode=hub
Teach Your Monster to read is available in the App Store as well as free on Desktops. This is a very good resource to consolidate taught learning.
Phonics
Regular practice of all sounds taught (Set 1 and Set 2) will consolidate learning in school and support speedy recognition when applying it to reading and writing. I have also attached the sound mats and tricky words are on the main class page that can be utilised at home. Ruth Miskin is offering live streaming of phonics a new link has been sent out to you all.
Set 1 Speed Sounds 9.30 and then again at 12.30
Set 2 Speed Sounds 10.00 and then again at 1.00
Additionally, phonics play are offering free subcription please see below.
https://new.phonicsplay.co.uk/resources
'In response to the ongoing situation, we have decided to make PhonicsPlay free to use during this period.
Children can use the site at home without their parents needing to subscribe. To access our resources all you need to do is log on using the following details.'
Username: march20
Password: home
Tricky word songs
https://www.youtube.com/watch?v=TvMyssfAUx0&t=2s
https://www.youtube.com/watch?v=R087lYrRpgY
Doh disco
https://www.youtube.com/watch?v=DrBsNhwxzgc
P.E
'Lets keep our fitness up whilst we have time at home. Click on the link, watch the interactive home work out videos and give it a go. No equipment needed, so no excuses! Lets have have fun and keep fit! Test yourself if you can and try to combine more than one exercise video. Try as many as you want throughout the day or even create your own?
https://www.youtube.com/playlist?list=PLyCLoPd4VxBvPHOpzoEk5onAEbq40g2-k
https://homelearning.primarypepassport.co.uk/#/
Please record any work completed in their black homework journals and return them to school when we re-open.
Files to Download