Otters (Reception)
Otters' Home Learning
We appreciate how difficult it is juggling learning activities at home with your own jobs and priorities. As always, we would urge you to find your own rhythms and routines. What is right for you and your own individual circumstances is RIGHT for your children at this moment. Please don't worry that you aren't getting it right - you are – and you are all doing an amazing job! As a society, we have never been in this position and we are all learning and adapting day by day.
On this page you will find lots activities and tasks to help you with your child's home learning. Please don't feel that we expect you to complete all of them. They should be treated more as ideas and suggestions to dip in and out of rather than a list of must dos.
This week's (6/7/20) book will be Mad about Minibeasts. Click on the image below for the story.
Click on the shopping till below to access the shopping game
Purple Mash
There are a range of activities you can work your way through on Mini-Mash. Additionally, there will also be 'To do's' set regularly. Click on the picture to go to the schools home page.
Dough Disco
Dough disco is a great way to keep the fine motor control muscles strong for writing. You can use anything squeezable if you don't have dough. Click on the picture to join in the fun.
P.E
If you're looking for a change to the Joe Wicks PE challenges, the below pictures are links to alternative ways to keep active indoors.
Maths
The White Rose daily activities will be available for you to download from our class page each week. Please try to do one activity a day. Click on the icon below to access their video tutorials. The accompanying story is below.
Phonics
Regular practice of all sounds taught (Set 1 and Set 2) will consolidate learning in school and support speedy recognition when applying it to reading and writing.Daily phonics sessions are being streamed on Youtube. Click on the picture to take you to the website.
Set 1: 9.30am
Set 2: 10am
Cbeebies alphablocks provide wonderful phonics videos the children all enjoy. Click on the picture to take you to the cbeebies episodes.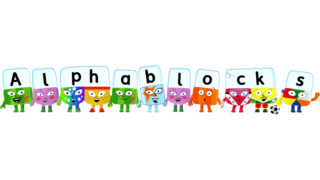 Phonics Play are also offering a free subscription. The children enjoy playing some of their games in school.
Username: march20
Password: home
Reading
Daily reading will support all the phonics work they have completed so far. I'd love to see your photos of your favourite books. There are new reading challenges in the downloadable files. For a variety of new books to read, click on the Oxford Owl picture to take you to the wesite where you can log in.
Username: Otters2020 Password: Reception
Teach Your Monster to read is available in the App Store as well as free on Desktops. Click on the picture to take you to the website.
Learning challenges
There are new learning challenges each week that link into the different areas of the curriculum they can be downloaded from the files.
Lastly, you are all doing a fantastic job, remember to have fun!
Keep in touch via the email: Closurewarmingham@rcsat.cheshire.sch.uk
and Padlet page
Thinking of you
Mrs Allen
Please record any work completed in their black homework journals and return them to school when we re-open.
Files to Download